1) Fasten Right Side to Back Panel with screws.
2) Fasten Floor to Right Side and Back.
3) Fasten Left Side to Back Panel and Floor.
4) Fasten Front Panel.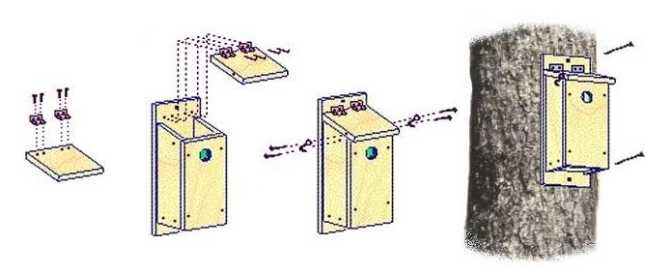 5) Fasten Hinges to Roof with Small Screws.
6) Fasten Roof and Hinges to Back Panel.
7) Fasten Shutter Hooks to Roof and Sides with Round-head Screws.
8) Mount Nestbox with Large Screws at appropriate Height (see specific species mounting height and habitat.)