First, print the song bird feeder plans. Or just view on a mobile device in your work space. Then visit the Song Bird Feeder page. There you can learn more about this feeder, how to build and install it. Then visit Bird Pages. See which birds live near you, which ones visit bird feeders and the foods they eat. Last, build and install it in the right place.
Assembly
!Work Safe! Always wear eye protection.

Fasten side pairs together with screws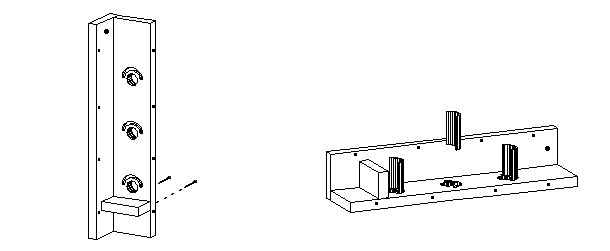 Fasten floor to sides, insert hoods.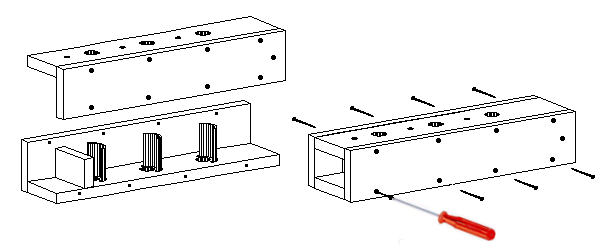 Fit sides together and secure with screws
Insert perches, thread rope, suspend from support.